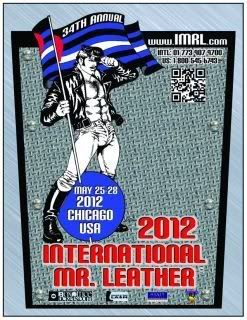 IML 2013 Poster to be released soon
We are pleased to announce that the Friday and Saturday Contest Events--Opening Ceremonies and Pec's and Personality--will be held at the world-famous
Vic Theater
. The Vic is located in Lakeview and is on the edge of Boystown. Tickets for these events are included in all Weekend Packages. Single tickets can be purchased but will only be available at the Registration Desk during IML (at the host hotel).
You can learn more about The Vic by visiting their website at
http://www.jamusa.com/Venues/Vic/VenueDetails.aspx
We will be announcing the location of the 35th International Mr. Leather Contest on Sunday night in the very near future. We are also pleased to announce that Lenny Broberg, International Mr. Leather 1992, will be the MC for our 35th Annual Family reunion in Chicago.
For more details, tickets, hotel information and updates, please visit our website at
www.imrl.com